Name: Rolond Mowler


Nickname/Alias: Rolo


Age 17


Gender: male


Trainer Type: trainer


Birthplace: Veilstone city, Sinnoh


Physical Information

Looks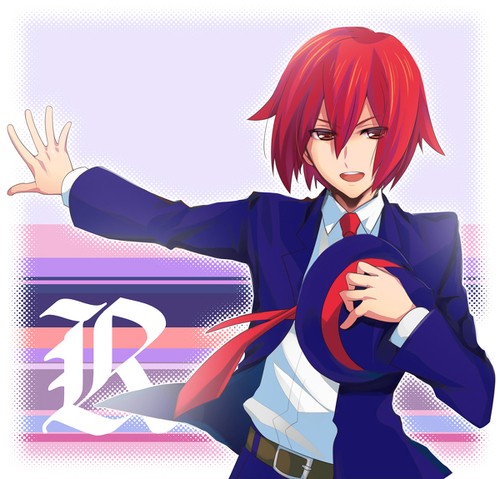 Height

Rolo is 5'6", he is almost as tall as his dad, who's only a few inches taller than him.

Weight

He's 145 lbs

Common Attire
His common attire is a blue jacket over a white dress shirt, blue pants, brown shoes, a blue fedora with a red strip of cloth, and a red tie.
Formal Wear
In truth, his formal wear is a white dress shirt with a black and gray diamond patterned vest over it, gray pants, and black shoes.
Personality
Rolo is quiet and kind to everyone he meets. He believes that everyone is equal no matter their social status or if they have a disability or not. He will try to help anyone in need and would put others before himself. In reality, he is a lonely kid that needs friends. He wants others to know that he can do what anyone else can do, even though he's blind. He's socially awkward and distant towards people he meets but smiles sweetly nonetheless. Uless they're rude to him, then he'll either scowl or frown at them.
Strengths
He is in the process of learning how to see using aura, even though he's been blind since birth. Because of this his ability to "see" with aura is pretty weak. Even so, his other senses are still stronger due to the lack of sight. Rolo is distant, but if someone needs help he'll gladly lend a hand when needed.
Weaknesses
Since he's blind he can't see, even though he's starting to learn to see with aura, which is still a new concept. Do to not being able to see it means that he has a slightly higher risk of getting hurt. Trying to help someone with a specific problem while not being able to see as it's pros and cons. A con would be gaining an injury in some way.
Striving Goal
His goal is for others to realize that no matter the differences that either way humans are the same, and that wether or not someone has a disability or not they can do so many things in life.
Greatest Fear
Rolo's greatest fear is  being completely alone,  to spend his entire life alone and end up dying alone without doing anything with his life.
When Rolo was born, not only was he born blind, but he was a premature baby, having been born a month early. He was small enough to almost fit in the palm of his mother's hand. Not only that, but he was very sick. The doctors estimated that he wouldn't live past the age of three. Also, due to complications his mother couldn't have anymore children.
His parents began to worry and stress over their son's well being, he would get sick easily and would have to have constant trips to the hospital. But what surprised them was his fighting spirit and the fact that he always smiled. The two discussed about what to do while raising him, and came to the conclusion that he'd be safer having less contact with the outside world.
So, they kept him in the house more often, but spent most of their available time trying to keep him happy, letting him listen to them sing and playing interactive games with him that were deemed safe. They were extremely shocked and elated when he stopped being sick all the time, and the doctors saw improvement in his condition, his immune system slowly getting stronger over the years.
When he turned six he snuck out of the house late at night, but do to not knowing his way around the city he got lost. Then he got attacked by a group of wild Shinx that were then chased away by to other Pokemon a Chimchar and a Riolu. The three became the best of friends after that.
On Rolo's tenth birthday, he sat in front of the TV, listening to one of the many Professors speak publicly, having congradulated a trainer for beating the elite four and champion.
When he heard his father enter the house, he asked: "Dad, how come you and mom won't let me out of the house a lot? And how come I can't be a trainer like everyone else?"
"Well Rolo, your mother and I care about you...and we don't want you getting hurt. As for being a trainer...we want to wait a while..." the man replied.
Seven years past, and Rolo became restless. He wanted to go on a journey. He wanted to travel instead of being stuck in the house. So, he took all the money of his allowance that he'd saved and was luckily able to afford a trip to Unova. Deciding  not to travel in Sinnoh, in case his parents went looking for him there.